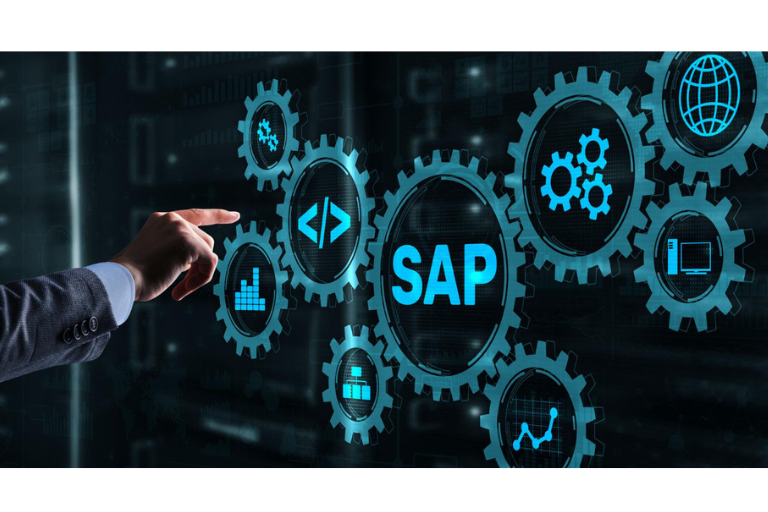 Introduction
Connectivity and innovation are more critical than ever in scenarios like these. Staying ahead in the game demands seamless integration, efficient automation, and the ability to harness the full potential of both on-premise and cloud-based processes. This is where SAP BTP Integration Suite steps in as your trusted ally. With proven pre-built integrations, APIs, connectors, and best practices, it enables you to connect and automate your business processes swiftly, unlocking the power of innovation. Let's dive into the world of SAP BTP Integration Suite to understand how it can elevate your business to new heights.
H2: Integration Platform-as-a-service (iPaaS)
SAP Integration Suite, often referred to as an integration platform-as-a-service (iPaaS), is a game-changer. It empowers you to seamlessly integrate a myriad of processes, services, applications, events, and data, regardless of whether they are on-premise or in the cloud. The result? Accelerated innovation, streamlined automation, and a quicker time to value.
H3: Accelerate innovation and integrate without obstacles: SAP BTP Integration Suite is your innovation ally. It helps you create modern apps, connect seamlessly with SAP and third-party systems, choose your preferred cloud (AWS, Azure, or Google Cloud), and simplifies integration into one versatile platform.
H3: Speed connectivity and realise value faster: SAP BTP Integration Suite values your time and resources by offering proven pre built integrations, APIs, and connectors for a swift integration journey. It simplifies collaboration and governance with a systematic approach, while also enabling the personalization of experiences for customers, employees, and partners.
H3: Connect customers and workers to automated processes: Connecting customers and workers to automated processes is a breeze with SAP BTP Integration Suite, your trusty partner in the age of automation. It offers real-time process support, enabling situational awareness and seamless management of peak workloads across distributed landscapes. Plus, AI-assisted integration empowers your workforce to enhance efficiency, and you can extend automation to trading partners, fostering a collaborative and diversified supply chain with dynamic connections.
H2: Benefits of Modern Integration
H3: Syncing with B2B partners: Partner onboarding can be a cumbersome process. SAP Integration Suite accelerates it, streamlines communication, and creates a secure, scalable B2B platform.
H3: Streamlining compliance: Compliance is vital, but it doesn't have to be painful. SAP Integration Suite helps you standardize document registration, meet regulatory requirements, reduce compliance-related costs, and connect to the necessary data seamlessly.
H3: Connecting business processes: Disconnected processes can be costly. SAP BTP Integration Suite ensures processes are well connected, driving productivity, personalizing customer experiences, streamlining workflows, and improving employee satisfaction.
H3: Scaling e-commerce: E-commerce is a powerful growth tool, but integration issues can hinder it. SAP Integration Suite equips you to power your e-commerce strategy with cloud integration, integrate multi-channel selling systems, and provide a superior online buying experience.
H3: Integrating faster with APIs: APIs are the linchpin of modern integration. SAP Integration Suite provides a robust API library to speed up internal and external system integration, maintain data privacy, and reduce costs with prebuilt APIs.
H3: Generating customer Insights: Customer insights are invaluable. SAP BTP Integration Suite makes it easy to generate a 360-degree view of customer data, sync it in real-time, deliver consistent, personalized experiences, and predict churn.
H3: Future-proofing IT: Staying ahead of technological change is crucial. SAP Integration Suite connects to systems, applications, and services of all kinds, adopts new AI technologies, maintains security and compliance, and scales your business as new opportunities arise.
H2: Real-life Success stories
H3: Harrods
Harrods Limited, London, a renowned luxury department store with a revenue of 871 million euros (USD 1.2 billion), exemplifies the transformative power of SAP Integration Suite and SAP BTP. By embracing these solutions, Harrods streamlined operations, personalized customer experiences, scaled e-commerce seamlessly, improved efficiency, and future-proofed its IT infrastructure. In a competitive world of luxury retail, Harrods sets the standard for innovation and integration, showcasing how SAP BTP Integration can take your business to new heights.
H3: Zabka
Żabka Polska, a prominent convenience store chain in Poland, is changing the face of grocery shopping with innovation. They turned to SAP Business Technology Platform, coupled with SAP for Retail solutions, to centralize operations and gain invaluable 360-degree data insights. With SAP Integration Suite as the linchpin, Żabka introduced centralized franchisee management and digitalized e-logistics, while embracing advanced analytics and efficient point-of-sale data management. Migrating to a multi-cloud environment with SAP HANA Cloud database further amplified data integration. Partnering with i2switch, Żabka streamlined processes, creating an intelligent integration core that's redefining grocery shopping in Poland.
H3: FC Bayern
FC Bayern, a globally revered football club, and SAP share the same unwavering commitment to excellence and innovation. To transform their success on and off the field, FC Bayern embarked on a digital journey with SAP. With the implementation of SAP S/4HANA and SAP Business Technology Platform solutions, the club streamlines operations, seamlessly integrates data, and gains deeper insights into finance, fan attributes, and scouting stats. This partnership not only redefines how the club operates but also how fans worldwide engage with and celebrate their victories.
H2: Conclusion
SAP BTP Integration Suite isn't just a tool; it's your fast track to seamless connections, smooth automation, and incredible innovation. Partner with Geschaft Formulae, a proud SAP Gold Partner, and watch your business soar. Leave behind those pesky connectivity issues. Embrace SAP Integration Suite, stay ahead in the game, and see your business bloom. With its user-friendly features, it simplifies integration, fuels innovation, and paves the way to success. So, let's rise together with SAP BTP Integration Suite and unlock a world of endless opportunities!