Tips to transform your Steel Industry into an intelligent enterprise on SAP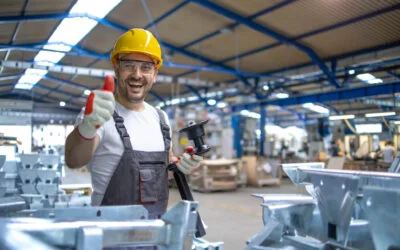 An SAP solution can entirely transform your business in the steel industry and make it viable and strong. The transformation is not easy, but by following some proven process by Geschäft Formulae you can become an intelligent enterprise.
There is a constant need for adaptation owing to the numerous changes happening in terms of technology, business environment standards, etc. All of these require improved agility. The development in tech helps enterprises in converting data into usable insights for a quick and adequate decision making process. The company can change and execute plans based on real-time information. The changes in business environment standards have now made it crucial for organizations to offer unparalleled experiences to stakeholders, customers, and employees, in terms of work, services, and products.
Rapid globalization creates a bundle of opportunities for the steel and metal industry which can only be managed through an integrated management system. An SAP software not only helps in developing and managing said system, but it also offers a path to have a fast and effectively operating business.
Even the smallest business can become big when it embraces innovation and approaches it with a clear vision.
Skillfully implemented SAP integration has the ability to meet the unique needs of every business in the steel industry.
Tips to Become an Intelligent Enterprise
You can become a business that harnesses the power of intelligent ERP to support the practices used in the steel industry. This is where your digital transformation begins.
There's a radical change occurring in the sector that needs to be addressed, practically. Understand why your steel business needs to go through a transformation and what the future looks like without it.
Once that has been determined you can follow these tips to become a market leader with SAP software.
1. Tech Powered System
Invest in a system that lets you carry out complex algorithms on large data sets with ease. It should offer you timely support and real-time analysis to improve the quality of predictions. AI and machine learning technologies prove to be reliable sources of information owing to their advancing computing capabilities.
2. Go Digital
Build a strong digital foundation that offers long-term reliability & stability to the core of your business and enables quick adaptation to new challenges, opportunities, and regulations. It is a must to have a system that not only takes care of macro issues but addresses any concerns related to micro-level problems. An SAP solution offers this agility to businesses looking to evolve with the market.
3. Work Towards Innovation
To gain a competitive edge in the market, your enterprise needs to keep offering newer and better products along with improved service. Innovations in these will affect the end-to-end process of the various departments of your business. So, it makes sense to address these opportunities with innovative, collaborative, and resource-sharing structures with an SAP partner, like Geschäft Formulae.
With hands-on support and expertise to assess intense situations thoroughly, we ensure your enterprise gets the best SAP solution in the industry. We foster digital transformations.
4. Invest in Automation
Prediction, analysis, and stimulation are major parts of a business's ability to respond quickly and efficiently. All the what-if scenarios must be evaluated through an automated process like the one offered with SAP integration. Focus on investing in a solution that simplifies these three aspects to provide an enhanced set of results.
5. People Centric Approach
Customers and employees are two of the pillars to any business's success. An intelligent enterprise will have to take care of these two aspects. A customer centric approach would require businesses to offer impeccable sales and service to retain them for a longer time. An employee centric approach would require employers to offer an environment where people can work freely and have the space to grow. An intelligent enterprise uses an SAP partner to create a people centric business.
Conclusion
Being a part of the steel industry and seeing how it is being transformed must drive you to equip your enterprise with an SAP solution.
By developing a robust migration strategy and gaining a better solution before the migration process is implemented you can ensure that your journey to digital transformation is successful.
So, talk to an expert and begin working towards building an intelligent enterprise in the steel industry. Geschäft Formulae is here to manage the A to Z process for you.
We offer all-around SAP solutions so that you can transform your data, people, and business.
Once you choose to Rise with SAP, your company will have the power to work faster, smarter, and become more agile.