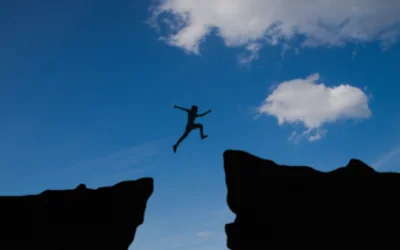 Technologies in the IT industry evolve every year.
SAP being the market leader in the ERP and IT business solutions, S/4HANA, the digital core would become the mainstream for all business houses. The fast changing digital scenario and ever changing hardware platforms are the prime drivers for shifting to SAP Cloud solutions.
SAP S/4HANA solution will empower a business by making it ready for the next generation and facilitate its growth. It enables the business to build a foundation that can function with new technologies including in-memory HANA database, embedded AI, real-time advanced analytics, and many more.
Soon, SAP business intelligence will become the standard.
That said, migrating to SAP S/4HANA is not the easiest job in the world. It comes with a set of challenges that need to be curbed to reap the benefits. Especially when your organization's employees are used to working on the currently installed SAP ECC versions or early S/4HANA 15XX versions.
Get in touch with experts at Geschäft Formulae to start the SAP S/4HANA solution migration process.
Making the Move Easy
In the best-case scenario, moving from older SAP versions to SAP S/4HANA can take anywhere from 4 to 6 months. Although, Accessing innovation and getting the hang of it is time-consuming so, it's best to begin the initial processes of transition sooner.
To start things off, three major areas require attention, without which, the implementation and migration may be unsuccessful.
Talk Plans
Businesses must begin the process of investing in SAP S/4HANA solution by jotting down their needs and SAP landscape. Through a plan, it becomes easy to see which migration road is best suited for their needs. There are two approaches to look at:
Greenfield – This intensive method of migration gives the business a clean slate. It aligns a business's strategic decision and SAP usage to provide a full business transformation.

Brownfield – Businesses that would like to retain legacy data and processes of their current system can opt for this non-invasive route.
Experts at Geschäft Formulae can navigate your organization through the shift towards business intelligence by providing a hybrid migration route as well.
The Appropriate Hyperscaler
A business running its own data center is unlikely. So, most businesses would opt for an SAP S/4HANA solution provider or a hyperscaler who might have the potential to provide exactly what your business needs, whether it is on-premise, on the cloud, or hybrid. RISE with SAP enables businesses to create a better operating system by analyzing data in real-time data and yields measurable ROIs. This is perfect for existing ECC users and early adopters of HANA. There's potential to get built-in machine learning, embedded analytics, and improved business processes with the right hyperscaler. They should be able to help you leverage some of the best features of HANA and S/4HANA like FIORI and In-Memory computing.
Check Your Licensing Position
SAP S/4HANA cloud version is a subscription based model and needs a good understanding of the current SAP licensing(On Premise) vs the Subscription based S/4HANA Cloud version. Get in touch with Geschäft Formulae for a clearer understanding.
The success of building an intelligent enterprise with SAP S/4HANA highly depends on how well:
The migration process is designed

Which tools and cloud infrastructure are used

The technology platform is accepted in the business
A Smooth Journey
It is a must for businesses to develop a robust migration strategy and get a better understanding of the SAP S/4HANA solution before investing in it or jumping to the migration process.
Whether you're looking to talk to an expert and begin your journey towards business intelligence or carry out a Proof of Concept (PoC) process to determine whether the migration can be built in the real world, Geschäft Formulae is here for it all.
We offer all-round SAP solutions so that you can transform your data, people, and business.
Once the SAP S/4HANA solution is executed to the T, your business will have the power to work faster, smarter, and become more agile. Your employees will have access to real time data, the single source of truth, at their fingertips for smarter and improved productivity.