Core Cleansing for the Next S/4HANA Public Edition Wave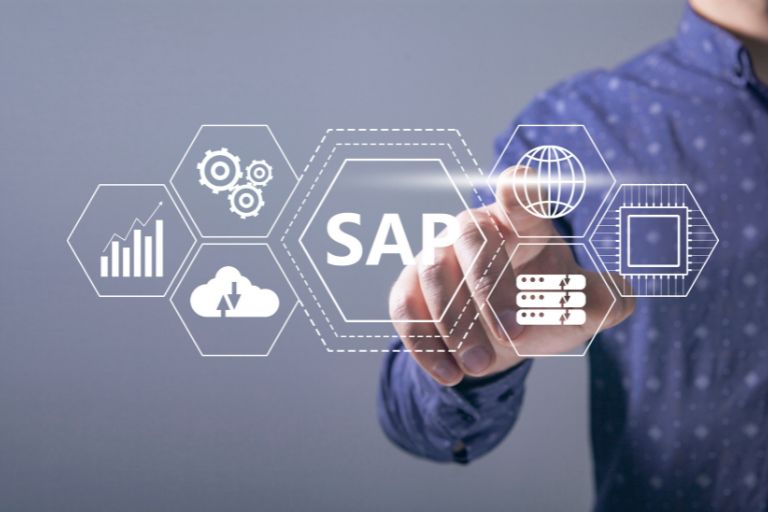 In the present day, organizations worldwide are experiencing a significant shift in their business models due to the rapid transformation brought about by the digital age. SAP, a prominent software solutions provider, has adapted to this changing landscape by repositioning its flagship product, S/4HANA, as the new 'digital core' to offer more flexibility and resilience. The recent S/4HANA releases, now available on the Cloud, introduce a wealth of exciting innovations, spanning digital user experiences, next-generation business processes, and embedded intelligence, all seamlessly integrated and automated.
However, many existing SAP customers are still using older ERP systems like ECC and have customized them with industry-specific components to support their operations. SAP's future plans involve discontinuing support for these legacy ERP versions, which means customers must devise an upgrade strategy to transition to S/4HANA solutions, often through Brownfield implementation projects. During this process, project teams often face technical challenges when managing custom code, dealing with issues like complexity, dependencies on SAP standard features, and upgrade stability.
This is where the concept of a 'Clean Core' comes into play, emphasizing the importance of aligning with standard offerings, extending them when necessary, and minimizing dependencies on custom elements to keep the core ERP clean. The following sections will delve into the requirements, advantages, and methods for achieving a practical and contemporary 'Clean Core' SAP solution.
Custom Code Perspective
It's well-known that ERP implementations require customization to cater to various business needs, and many customers heavily rely on their custom code. Most of these customers have been using SAP ERP for decades and have continuously modified the standard software through custom ABAP coding. According to recent market research conducted by reputable SAP user groups (ASUG 2021), over 90% of customers use custom code to enhance their businesses. Some common reasons for using custom code include:
– 50% for creating unique user experiences
– 46% to meet regulatory requirements
– 45% for implementing innovative solutions
– 35% for localization needs
– 32% to gain a competitive edge
However, these customizations, along with their sheer volume, present various challenges. Approximately one-third of the customer community has expressed concerns about finding the right expertise to manage their custom code, and employee turnover can lead to a loss of business knowledge, compounding the problem. The complexities of custom code often hinder the implementation of robust security practices. Notably, over 60% of customers view custom code management as a barrier when upgrading to new SAP releases. This, in turn, results in substantial IT budget consumption. In summary, custom code has become an integral part of SAP customers' businesses, but there is a clear need for a strategy to manage the burden it creates and pave the way for modernization and innovation.
Clean Core: Necessity and Benefits
SAP's products are evolving rapidly, offering enhanced business functionalities, improved performance, and innovative technology features. Amidst these advancements, existing customers must be well-prepared to embrace these new offerings. Traditional extension methods, especially core modifications, often hinder smooth software upgrades or conversions and require extensive maintenance efforts. To streamline this process, SAP emphasizes maintaining a lean and clean core ERP stack. The goal is to enable customers to extend their core software stack while making the upgrade process seamless and hassle-free. This approach allows for faster software deployment, better adoption of new innovations, and a reduction in total cost of ownership (TCO).
H3: Here's a summary of the key benefits of a Clean Core SAP solution:
– Smoother and quicker upgrade cycles
– The ability to keep up with market innovation
– Reduced cost of ownership
– Preparedness for future developments and cloud integration
– Fixed pricing models from service providers
– A more streamlined and efficient architecture
Transforming Business Thinking with the Cloud
Integrating cloud technology into your business operations requires a shift in mindset, involving three key components: Infrastructure as a Service (IaaS), Platform as a Service (PaaS), and Software as a Service (SaaS). At Geschäft Formulae, we not only provide clarity to our clients on these cloud options but also actively support them in their transition, addressing their concerns and uncertainties. Our commitment is to encourage the use of cloud solutions to improve business operations, and our expertise in IaaS, PaaS, and SaaS is devoted to helping clients unlock the full potential of these cloud technologies.
Infrastructure as a Service (IaaS):
IaaS kickstarts cloud adoption, enabling the migration of existing systems with minimal alterations. It's now a standardized and readily available service.
Platform as a Service (PaaS):
PaaS leads the way in modern cloud usage, using services like SAP Business Technology Platform and Hyperscalers for innovative cloud-native solutions, including low-code/no-code options and AI integration.
Software as a Service (SaaS):
SaaS, a mature industry player, includes trusted solutions like Salesforce, Microsoft Dynamics 365, Oracle Fusion, and SAP's offerings. It's the go-to choice for critical applications, known for its reliability and security, particularly in the SAP ERP world with the introduction of SAP RISE.
Today: What is the significance of SAP RISE?
Future: What are the key advantages of SAP S/4HANA Public Edition?
Transition to SaaS Model with SAP RISE:
In the future, the primary way businesses will deploy SAP ERP is through Software as a Service (SaaS). This aligns well with SAP RISE's commercial model. To maximize its benefits and stay within SAP's offerings, it's crucial to embrace SAP RISE.
Adopting SAP S/4HANA Public Edition:
Our plan is to fully implement SAP S/4HANA Public Edition over the next 5 to 10 years. Even though the current SAP Grow project targets small and medium enterprises, larger clients are showing more interest in the S/4HANA Public Edition. SAP is actively working to make this SaaS ERP solution suitable for complex operations handled by the S/4HANA Private Edition.
Anticipating the Maturity of S/4HANA Public Edition
Anticipating the maturation of the S/4HANA Public Edition to handle complexities, especially at corporate headquarters or intricate production sites, might trigger a new phase of transformation. This could involve transitioning from the S/4HANA Private Edition to the S/4HANA Public Edition. Effectively managing this transformation from private to public ERP systems necessitates embracing a "Cloud mindset" and addressing any existing technical debt. These considerations are at the heart of our current discussions and are vital in preparing for the transition.
Mitigating Complexity and Streamlining Future Transformations
The central question that arises is how to mitigate the emerging complexity and streamline future transformations. According to Geschäft Formulae, the answer lies in the proactive implementation of a "Clean Core" strategy today, coupled with the adoption of a composable architecture. By proactively addressing technical debt and simplifying existing systems, immediate benefits are unlocked, and the complexity that may arise in future endeavors is reduced.
The Relevance of a "Clean Core" in SAP S/4HANA Transformation
The idea of a "Clean Core" is important in this context. Large enterprises are thinking about using the S/4HANA Public Edition for subsidiaries, agencies, and similar entities where it fits the business operations. To determine if this approach is feasible, we use the SAP DDA Digital Discovery Assessment process. This assessment helps us identify whether the standard features of the S/4HANA Public Edition can cover most of the business needs. Any additional requirements are handled through the SAP Business Technology Platform (SAP BTP) to avoid customizing the core software.
The concept of a "Clean Core" holds immense relevance in the context of SAP S/4HANA ERP transformation projects. Whether you are embarking on a Greenfield or Brownfield project, a Clean Core strategy is essential for success.
Greenfield Project:
Start with the "Stay Clean" strategy to bring the system closer to standard processes.
Keep the system up-to-date, including modern extensibility and integration options as well as data governance.
Brownfield Project:
Begin with the "Get and Keep Clean" strategy to bring the system closer to standard processes.
Focus on transforming traditional custom code into modern extensibility.
Enhance integration capabilities and address duplicate data issues.
Benefits of a Clean Core Strategy
A Clean Core strategy involves streamlining your ERP system, reducing customizations, and ensuring it aligns with best practices and standard processes. This approach aims to minimize modifications and cloud-compliant extensions and customizations, making your system more efficient and agile.
Challenges of Implementing a Clean Core Strategy
While the Clean Core strategy offers numerous benefits, it also comes with its set of challenges:
Data Migration: 
Moving from a heavily customized system to a clean core may require extensive data migration efforts, which can be complex and time-consuming.
Change Management:
Employees may need to adapt to standardized processes, which can require change management efforts to ensure a smooth transition.
Initial Investment:
The initial investment required to clean the core and migrate to a standardized system may be a barrier for some organizations.
Integration Challenges:
Integrating with other systems or third-party applications may require adjustments to align with the clean core strategy.
The Importance of a "Clean Core" Strategy
In summary, the proactive implementation of a "Clean Core" strategy is seen as a solution to mitigate complexity and prepare for future transformations. This approach involves addressing technical debt and simplifying existing systems, which not only delivers immediate advantages but also helps reduce complexity in upcoming initiatives.
Conclusion:
We are ready to showcase how this strategy works in our demo environment. We offer another compelling reason to embrace the "Clean Core" approach today to simplify the future, avoid redundancy, and minimize risks.
Contact us today at Geschäft Formulae to get hands-on services and tap into the potential of SAP Transformation!