Connecting the Dots to Business Transformation with RISE with SAP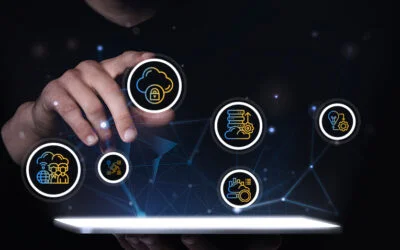 The digital age today has changed the overall business dynamics, and the disruptive digital technology trends with each advancing industry standard are completely transforming how companies work towards achieving their business goals and vision. SAP simplifies the transformation of your business by introducing the RISE with SAP initiative.
There is a lot that organizations can achieve with artificial intelligence, cloud computing, robotics, and automation that can increase productivity to much higher levels to achieve business goals. But additionally, businesses need to transform and evolve to take advantage of new technological developments, changes in market trends, increased turnover, etc. Hence, a transformation in the organization's ecosystem, i.e., business transformation, is crucial, and RISE with SAP is one such initiative for companies to fastrack their transformation.
What is RISE with SAP?
RISE with SAP includes a collection of SAP products presented as one holistic product that businesses can use as a service model to undergo effective business transformation step-wise. Every enterprise needs to develop new business models and strategies to avoid disruption, adopt innovations to increase efficiency, and transform business systems without business risk to match the changing times. RISE with SAP accelerates the transformation journey to make your business an intelligent enterprise.
RISE with SAP is a comprehensive solution, and its offerings include the following:
SAP S/4HANA Cloud
This modular cloud ERP software is designed for every business need powered by AI and analytics. It is the core of the RISE with SAP offering initiative. It helps industries to transform and run at their best with ERP. Accelerate your ERP system to move to SAP S/4HANA Cloud while ensuring reliable and trusted data systems.
SAP Business Technology Platform (BTP)
Ensure innovation, agility, transparency, automation, and high business value with SAP BTP, bringing together the tools and applications required for an intelligent enterprise journey. Power planning and decision-making using 2000+ integrations and tools to automate your business process and get real-time insights. SAP BTP consumption credits help you accelerate your business transformation.
Business Process Intelligence
It includes business process transformation solutions to help enterprises become smart, understand, innovate, and transform processes much faster. It ensures insights-driven process changes through various solutions to make processes smarter for the enterprise to achieve transformation.
SAP Business Network Starter Pack
SAP's intelligent network tools include improving real-time insights, data analytics, and shared information across partner ecosystems. Manage freight collaboration process, exchange asset information with your equipment manufacturers, and much more with your SAP business network. It also provides training on selecting the right suppliers and effectively onboarding your trading partners via the Network.
Solid Infrastructure and result-driven Services
Drive business innovation together and have a transforming journey with global strategic partners who help you innovate and rethink business models and processes by deploying RISE with SAP—partner with cloud infrastructure hosting services companies for a faster move to the cloud. In addition, SAP-qualified VAR partners can also provide solutions for quick business transformation.
Business Transformation with RISE with SAP
The RISE with SAP offerings coupled with their partners helps make intelligent enterprises innovate and transform businesses. Whether it's the new technological advancements or higher customer expectations, RISE with SAP improves business experiences because of the transformation it brings with new integrations and implementations. In addition, a regularly updated and upgraded SAP system can help you stay updated and ahead of your competitors with quick deployments.
The business transformation process can be quite tedious and overwhelming, not knowing where to start and deciding the starting point while starting your transformation journey. Hence, RISE with SAP introduced the business transformation model to eliminate complexity and provide a step-by-step guide to transform every element of your organization.
According to McKinsey and Harvard Business Review studies, up to 70% of business and digital transformation initiatives fail. But an SAP-led company can entirely rely on the RISE with SAP business transformation model to implement the change management strategy.
Summing up
This blog covers how the changing industry trends make business transformation a must and the role of the RISE with SAP offerings in leading enterprises to innovate, propagate change and make the transformed processes a regular habit. In addition, the SAP-qualified guided systems help enterprises keep up with the change and gain business intelligence by fastening the transformation process and building high sustainability.