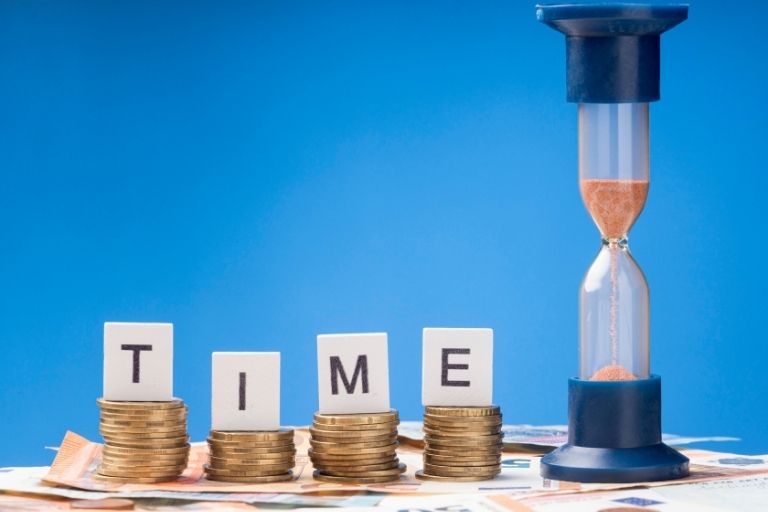 Imagine you're in a high-speed race, where success depends on one crucial factor: speed. Rise with SAP is like a turbo boost for your business that can help you break the speed limits of success by accelerating your time-to-value. Let us uncover the benefits, understand the program, and see how Geschäft Formulae, your trusted partner, can help your business soar. Ready to put the pedal to the metal? Let's hit the accelerator!
Unpacking RISE with SAP
RISE with SAP is more than just a buzzword; it's a well-structured program designed to deliver results. Let's take a deeper look into the program and its offerings.
RISE with SAP Program: The RISE with SAP program comprises a set of services, tools, and methodologies that guide organizations through their transformation journey. It serves as a roadmap to accelerate time-to-value.
RISE with SAP Offering: The offerings within RISE with SAP are diverse and cater to various business needs. These include 
Business Process Intelligence: Empowering better decisions with data-driven insights and streamlined processes.
SAP Business Technology Platform: Providing a unified view for smarter decisions, innovation, and seamless integration.
SAP Business Network: Enhancing collaboration, transparency, and efficiency in supply chain and network operations.
RISE with SAP Partners: RISE with SAP Partners are key players in this transformation journey. They bring specialized expertise, industry knowledge, and implementation skills to the table. Partnering with SAP gold partners like Geschäft Formulae can significantly enhance the success of the program. It has also been recognized as "King of Deals Public Cloud" by SAP.
Achieving Rapid Results
Now, let's talk about how businesses can leverage RISE with SAP to achieve rapid results. The process involves a few key steps:
Fitment Assessment: Begin by assessing your current business practices and processes. Identify areas that need realignment with your business goals. This involves current state analysis, process mapping, Identifying pain points, etc.
Implementation: Collaborate with RISE with SAP Partners like Geschäft Formulae, who possess the expertise and experience to guide you through the implementation process. They will work closely with your team to ensure a successful transition. Leverage the flexibility and scalability it offers to ensure a smooth transition.
Continuous Innovation: RISE with SAP is not a one-time effort. Keep a pulse on emerging technologies, trends, and upgraded versions within the SAP ecosystem. Participate in SAP user groups, forums, and communities to exchange ideas. Pilot projects, Establish a feedback loop to identify areas for improvement and innovation.
Data-Driven Insights: Implement SAP Business Process Intelligence tools to gain visibility into your operations. Ensure to inculcate data integration, predictive analysis and continuously monitor key performance indicators (KPIs) through SAP's analytics and FIORI 
capabilities.
Real-Life Success Stories
To put things into perspective, let's take a look at some real-world success stories of organizations that have embraced RISE with SAP and achieved remarkable results. These success stories underscore the transformative power of this solution and how it can reshape businesses for the better.
1. WATCO (PAGES NO MORE AVAILABLE)
Watco, a leading transportation and logistics provider, wished to streamline financial planning, forecasting, and reporting processes for its 200 field locations. Benefiting from data accuracy, consistency, reportability, and timeliness offered by the SAP Analytics Cloud solution for planning, the company can communicate up-to-date information and align with team members on expectations.
2. KWS
Crops grown from seeds produced by KWS SAAT SE & Co. KGaA feed people around the world. To continue meeting the world's growing need for seeds, KWS turned to the RISE with SAP solution. RISE with SAP helps KWS enhance and better manage business processes spanning seed development through delivery.
3. Nestle
Nestle is the largest public food and beverage company in the world. Moving to the cloud has been a huge endeavour but it's critical to the business. Rise with SAP helped to improve availability, agility, and speed. They achieved this year's availability target of 99.97% which was a big improvement. Rise with SAP is helping Nestle achieve their mission to unlock the power of food, to enhance the quality of life for everyone.
Conclusion
Ready to accelerate your time-to-value with RISE with SAP? RISE with SAP is your solution to streamline your transformation, speed up your success, and get that competitive edge. With Geschäft Formulae as your partner, you'll have the expertise and assistance to maximize this game-changing program. Don't hesitate – kickstart your RISE with SAP journey today and unleash your business's full potential.